How often should blood pressure be checked?
Your child's blood pressure should be checked at least once per year.
About jason
Subscribe
Subscribe to our e-mail newsletter to receive updates.
Upcoming Events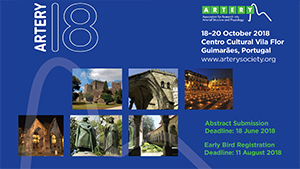 ARTERY18 will be held at the Centro Cultural Vila Flor, Guimarães, Portugal, from Thursday 18th – Saturday 20th October 2018.
Click here for more information.